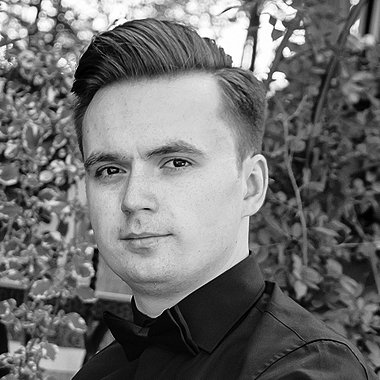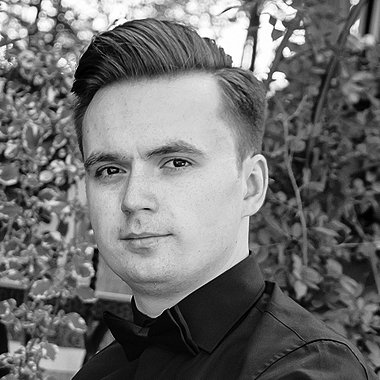 Andrei Serban
Full-Stack Developer
Andrei has been working as a developer since 2009 and moved into freelance positions in 2012. He is highly endorsed by his colleagues in HTML 5, JavaScript and CSS.
JavaScript
Python
Ruby
Angular.js
KnockoutJS
MySQL
PostgreSQL
+ 20 more
Andrei is currently available for part-time hire.
React
4 Years of experience
Shopify
5 Years of experience
Vue.js
3 Years of experience
React Native
2 Years of experience
Full-stack Developer
2018 - present
Airmaxx Inc offers heating and air conditioning products and services
Developed and maintained business management console
Developed one page application for managing appointments, properties, clients and media files in Vue.js
Technologies: Vue.js, Code Igniter, PHP, Less, Git
Senior Front-end and Mobile Developer
2018 - 2019
BMW Group via CodeControl
BMW is a German multinational company which produces automobiles and motorcycles
Built an internal web app in React in order to let driver log text, audio, video and photographic feedback on prototype cars
Added features on the app that allowed staff at BMW to assign tasks to drivers
Developed a dashboard in which internal admin were able to asses the results of the prototype testing
Developed and maintained the internal web app in Vue.js
Technologies: React, Redux, React Native, Node.js, Gulp.js, Sass, Vue.js, Vuex, Vuetify
Full-stack Developer
2016 - 2018
Maintained WordPress and Shopify websites
Developed a complex app in CodeIgniter for product return management using a variety of third-party APIs
Created different Python scripts connected to the Shopify website hooks
Implemented various modules and widgets using AngularJS and Angular 2
This project is now one of Shopify's biggest customers
Technologies: PHP, WordPress, CodeIgniter, Shopify, Shopify API, jQuery, Sass, HTML, CSS
Full-stack Developer
2017 - 2017
yBC.tv is a business consulting agency
Developed and maintained an email template, a survey plug in and a number of WordPress multi-site projects
Built a management console that created newsletters for internal communication
Technologies: React, AngularJS, PHP, WordPress
East Vision Systems is a web development company from Romania
Created a professional publishing tool called Pipeno within a team
Developed and maintained websites that were part of the company's portfolio
Created Facebook and PhoneGap app for the first time
Worked as a multi-platform developer
Technologies: C#, .NET (MVC + Razor), PHP, CakePHP, Zend Framework, Smarty, HTML5, CSS5, JavaScript, jQuery, MySQL, Microsoft SQL, PhoneGap
Nexops is a premium web design and development service
First job after graduation putting theory into practice
Technologies: LAMP technologies, HTML5, jQuery, Javascript, CSS3
Education & Certification
Master's Degree
2010 - 2012
Universitatea Alexandru Ioan Cuza - Iasi
Bachelor's degree
2006 - 2009
Universitatea Alexandru Ioan Cuza - Iasi
STILL HAVEN'T FOUND WHAT YOU WERE AFTER?
Then please send us a message. We're very happy to answer any question you may have!