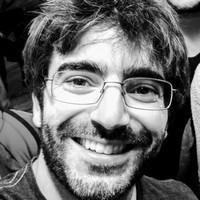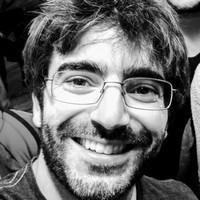 Juan Anibal Micheli
Full-Stack Developer
Juan is passionate about working on exciting projects especially B2C products that people enjoy and share. He likes responisbility and leadership roles and defying early startups. Working remotely is part of his lifestyle and he is experienced in managing flexible schedules, engaging with the project and communicating with the organization and team.
Authentication
Redux
SEO
Git
JavaScript
CSS
Babel
+ 38 more
Juan is currently available for full-time hire.
CTO - Full Stack Developer
2016 - present
Independent JavaScript consultant / solutions architect / developer
2016 - present
Fullstack Javascript Contractor
2015 - present
Technologies: ES6/ES7,​ ​Redux,​ ​React,​ ​NodeJS,​ ​ExpressJS,​ ​React​ ​Router,​ ​lazy-loading​ ​(chunks), critical​ ​rendering​ ​path
JavaScript Developer - React.js
2015 - 2015
Fullstack Software Engineer (Flux, React, ES6, Docker, Wordpress, Vagrant)
2015 - 2015
Freelance Fullstack Engineer (MEAN stack)
2014 - 2015
Web Developer (PHP, Node.js, Magento)
2012 - 2013
Web Developer (PHP, Zend framework, MySQL, Frontend and Backend development)
2012 - 2012
Web Developer (PHP, Symfony, MySQL, HTML5, CSS3)
2010 - 2010
Education & Certification
French Baccalauréat and Argentinian Bachillerato
1992 - 2008
Lycée franco-argentin Jean Mermoz
Spanish
Native or bilingual
French
Native or bilingual
STILL HAVEN'T FOUND WHAT YOU WERE AFTER?
Then please send us a message. We're very happy to answer any question you may have!