Discover on-demand talent
Meet the freelancers ready to work for you.
Deniss Levskoi
Senior PHP Developer
Deniss is a hardened PHP developer with over 6 years of experience. His speciality lies in builiding and optimising custom-made Wordpress websites for his clients. To ensure top quality, he always strives for TDD and tracking with version control.
PHP
JavaScript
jQuery
WordPress
Drupal
MySQL
React.js
2 MORE...
"
Finally someone where you have full control and transparency, while the software is built lean and scalable. A dream come true!
"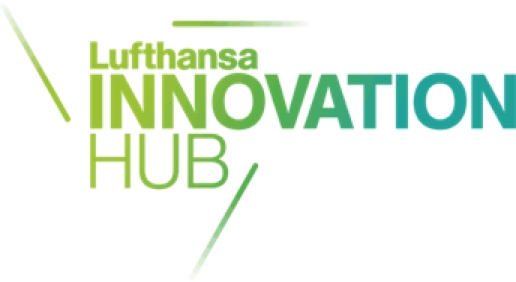 Lufthansa innovation hub
Marc Schmöger | Senior Product Manager
Reaching the 2% figure
We hire the best, so you don't have to test.
Every freelancer who joins our community makes it thought a three-stage assessment procedure. This includes a resume review, phone interview, and technical skills challenge.

Once they are in the community, we continue to monitor their performance.
01
Resume Review.
First, our team reviews the candidate's CV, previous projects & Github to ensure they have sufficient experience.
An Overview of PHP
PHP Overview
Overview
PHP is a server-side scripting language designed primarily for web development but also used as a general-purpose programming language. A scripting language is a set of programming instructions which are interrupted at run time. The scripts are usually embedded into software into other software environments. PHP is interpreted on the server, while in contrast, JavaScript is interpreted by the client's browser. A scripting language is mostly used for routine tasks, is embedded into other software environments and usually executed without compiling.
As PHP is a scripting language, it is integrated into various databases including MySQL, PostgreSQL, Oracle, Sybase, Informix, and Microsoft SQL Server. PHP can be used to perform systems functions, handle forms, access cookies and encrypt data. The main characteristics of PHP include: 1, Simplicity 2. Familiarity 3. Security 4. Flexibility 5. Efficiency. PHP code is executed on server which then generates the HTML to send to the client.
PHP was developed by Rasmus Lerdorf in 1994 and was published in June 1995. At that time, it was the abbreviated form of Personal Home Page Tools. After two years, 1997, PHP / F1 2.0 entered the public. A year later, two programmers, Zeev Suraski and Andi Gutmans, wrote the original version and started PHP 3. PHP 4, which came in 2000, integrated a scripting engine called Zend Engine, designed by Suraski and Gutmans. Three other major versions with some minor versions were released in the later years with the latest version 7.0, which was released in 2015.
Two decades after the foundation, PHP has registered a phenomenal growth and is still strong. Today, it still runs on over 80% of all websites in the world. These include majors such as Facebook, Wikipedia and WordPress. PHP is popular among developers who are trying to shape the world in their crazy and colorful coding world. There are more than 20 million websites designed with PHP and the need to understand their impact on developers and the coding world in particular.
What are the pros and cons of PHP?
Pros:
Simple: PHP is an easy and straightforward language to learn for developers. It is one of the simpler languages to learn.
Large Community: With PHP being one the most popular coding languages, a large community has developed around it. This means that many of the answers to problems that developers face can be easily resolved through online communities and resources.
Open Source: PHP is a free open source language which anybody can you use. This makes it easy to find frameworks and solutions.
Cons:
Slower: As PHP is interrupted rather than compiled this can make it slower compared to other languages. In general compiled languages are faster in comparison
Security: As it is open source there is always a risk that code could be infected without you being aware.
Frequently asked questions
What would you like to know?
Start by getting in touch with us (click the button below!) and then jump on a quick call with one of the team. Once we have an understanding of your needs, we send over the profile of an ideal candidate and set up a call so you can get to know them better. If you're both satisfied, start working together immediately - while we handle the contractual side of things.
How quickly can someone start?
Once we know what you need, we'll scan our database to find a freelancer with the right skillset and availability. Within two days, you'll have the profile of our top recommendation and you can start working together straight away. If you would like to see more options, we can send those your way as well.
How does the pricing & payment work?
It generally depends on the specific skill-set (and spoken language) that you require. It ranges from 350€/day to 1200€/day depending on length of the project and the individual talent rate. In terms of payment, we invoice at the end of every month based on the number of hours worked by your freelancer.
What happens if something goes wrong?
We continue to monitor the freelancer's performance and ensure you're satisfied. If for whatever reason you're not, we will find you a replacement in a flash!
STILL HAVEN'T FOUND WHAT YOU WERE AFTER?
Then please send us a message. We're very happy to answer any question you may have!