Discover on-demand talent
Meet the freelancers ready to work for you.
Sean Phillips
Senior Ruby on Rails Developer
Sean brings over 10 years experience as a Ruby developer. While his main focus is on Ruby, he also enjoys working with React and Angular. He was previously leading a team of 8 as the Head of Engineering at CareerFoundry.
Ruby
Ruby on Rails
JavaScript
React.js
Bootstrap
jQuery
PHP
6 MORE...
"
Finally someone where you have full control and transparency, while the software is built lean and scalable. A dream come true!
"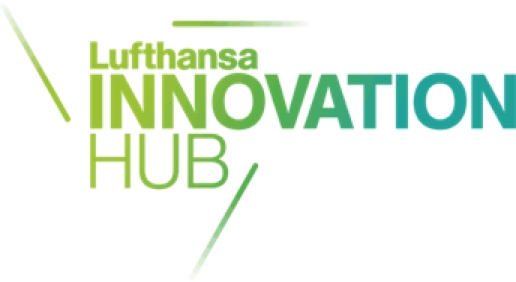 Lufthansa innovation hub
Marc Schmöger | Senior Product Manager
Reaching the 2% figure
We hire the best, so you don't have to test.
Every freelancer who joins our community makes it thought a three-stage assessment procedure. This includes a resume review, phone interview, and technical skills challenge.

Once they are in the community, we continue to monitor their performance.
01
Resume Review.
First, our team reviews the candidate's CV, previous projects & Github to ensure they have sufficient experience.
Overview of Ruby on Rails
Ruby on Rails Overview
Overview
Ruby is a programming language widely recognized as being reflective, dynamic, object-oriented, and general-purpose. It is mainly used for web programming and has been consistently ranked in the top 10 programming languages globally. The creator of Ruby was Yukihiro "Matz" Matsumoto in Japan, who developed it in the mid-1990s.
Ruby on Rails (aka "Rails") is a powerful framework, renowned for reducing the time and effort required to build an awesome web application written in Ruby. The Ruby on Rails framework uses the model-view-controller design pattern (MVC for short). This design pattern breaks down into the underlying data, the business problem, the visualization of data and the code. Ruby on Rails' ultimate goal is to remain uncomplicated and to avoid repetition, easing the development process for developers.
Rails has gained popularity at a breakneck speed, with some estimating that more than 200,000 websites are currently being built with this technology. The key reason why startups have invested in Ruby on Rails, and hiring Ruby on Rails developers, is due to the added flexibility and agility of Ruby on Rails as a framework. Ruby on Rails allows developers to swiftly develop applications on the framework and deploy them for testing at an accelerated pace relative to other coding languages.
Today, numerous tech giants and small startups alike employ Rails to create agile and scalable web applications. Some names you might recognize include Twitter, GitHub, Hulu, Slideshare, Groupon, Shopify and Basecamp.The aim of Rails is one of simplicity, essentially reducing the amount of coding needed (and therefore cutting down on hours of development as well).
How exactly does Rails achieve this? Well, the framework makes key assumptions about how to carry out certain tasks and structures things in this way. Developers accustomed to other languages can be a little shaken by this differing way of looking at things, but once used to the framework, only rave reviews are held all around.
Challenges
When recruiting a top-notch Ruby (+ Ruby on Rails) developer, you will find many developers attracted to this simple and 'sexy' language. This means, on one hand, you have a constant flow of applicants, but on the other, it may be more of a challenge to find the most talented Ruby developers. That's why we're here to help you hire the best in the business.
What are the pros and cons of PHP?
Pros:
Libraries: Ruby on Rails is an open source framework, which means that there is a vast array of publicly available and searchable code in the form of libraries. Check out Github for endless repositories.
Code Quality: The quality of code produced through Ruby on Rails can often be superior to that of PHP and NodeJS.
Speed: Ruby on Rails is a simple and straightforward language, which means that developers can develop applications rapidly within the framework.
Cons:
Runtime Speed: Ruby on Rails can run slower when compared to other coding languages. This can cause issues when you want to scale up for your application. For example, Twitter was built on Ruby on Rails and faced some issues when scaling up using Ruby on Rails.
Boot Time: Ruby on Rails is recognized as having a slower boot time in comparison to other coding languages. This can cause some frustration among developers and companies using Ruby on Rails.
Frequently asked questions
What would you like to know?
Start by getting in touch with us (click the button below!) and then jump on a quick call with one of the team. Once we have an understanding of your needs, we send over the profile of an ideal candidate and set up a call so you can get to know them better. If you're both satisfied, start working together immediately - while we handle the contractual side of things.
How quickly can someone start?
Once we know what you need, we'll scan our database to find a freelancer with the right skillset and availability. Within two days, you'll have the profile of our top recommendation and you can start working together straight away. If you would like to see more options, we can send those your way as well.
How does the pricing & payment work?
It generally depends on the specific skill-set (and spoken language) that you require. It ranges from 350€/day to 1200€/day depending on length of the project and the individual talent rate. In terms of payment, we invoice at the end of every month based on the number of hours worked by your freelancer.
What happens if something goes wrong?
We continue to monitor the freelancer's performance and ensure you're satisfied. If for whatever reason you're not, we will find you a replacement in a flash!
STILL HAVEN'T FOUND WHAT YOU WERE AFTER?
Then please send us a message. We're very happy to answer any question you may have!