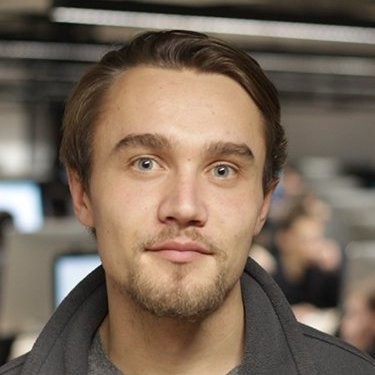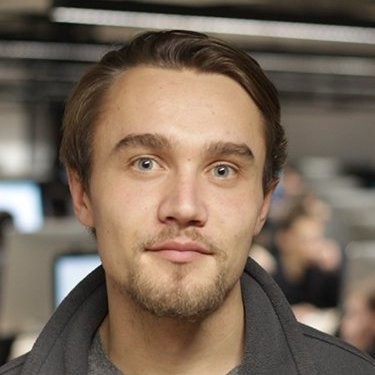 Daniil Kutsyna
Front-End Developer
Daniil is an experienced Front-end developer with a Software Engineering background and has been working mostly with Angular for last few years. He greatly enjoys creating usable products for not only his clients, but for personal interests as well. He's always open to new challenges.
UX Design
Responsive Web Design
UI Design
Project Management
Shell Scripting
Bootstrap
Python
+ 11 more
Daniil n'est pas disponible pour le moment.
JavaScript
3 Années d'expérience
HTML5
5 Années d'expérience
Angular
3 Années d'expérience
Expériences de projet et de travail
Senior Front-end Developer
2018 - actuel
Active R&D of SaaS platform written in Angular 5
- Top payment gateway in Ukraine 3.6m+ monthly visits - Lead front-end team, rewrote b2b solution, performance optimizations - UI for business customers from scratch, API integrations, charts, forms - Technologies: Angular 5, HTML, CSS, Javascript, Typescript, PHP
Angular 5, HTML, CSS, JS, PHP
Lead Front-end Developer
2018 - 2018
- Blockchain game - Successfully launched a web-based Ethereum game, with new team within 3 months - Implemented Angular + web3.js Ethereum integrations - Technologies: Angular 5, HTML, CSS, Javascript, Typescript, PHP
- Front-ends for shopify app (maps by develic) made v.2 of the plugin - Reworked search/filter functionality and display logic for maps - Technologies: HTML, CSS, Javascript
HTML, CSS, JS Angular2
Python, Django, Flask
Postgres
Variety of small projects, including personal, hackathons and even some startup
experience.
-
HTML, CSS, JS, PHP
- Payday loan providers - Launched 8 websites, optimised loading times, a/b tests - Created all the code and some deployments - Technologies: HTML, CSS, Javascript, PHP
Game developer
2013 - 2014
Mobile game built in team of 4 people
Formation et certification
Computer Programming
2016 - 2018
Master of Science (MSc) Computer Software Engineering
2014 - 2017
Master's degree in Informatics
2008 - 2014
Taras Shevchenko University of Kyiv
Ukrainian
Full Professional
PAS TROUVÉ CE QUE VOUS CHERCHIEZ ?
Envoyez-nous un message. Nous serons heureux de répondre à toutes vos questions.