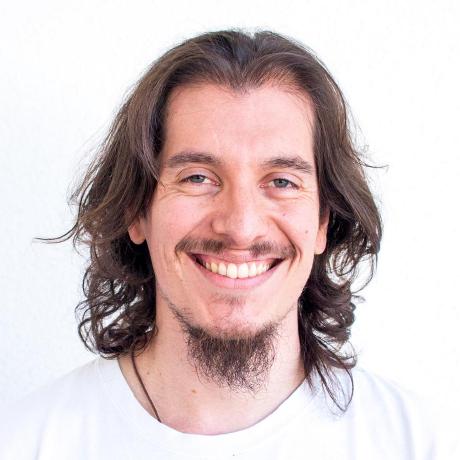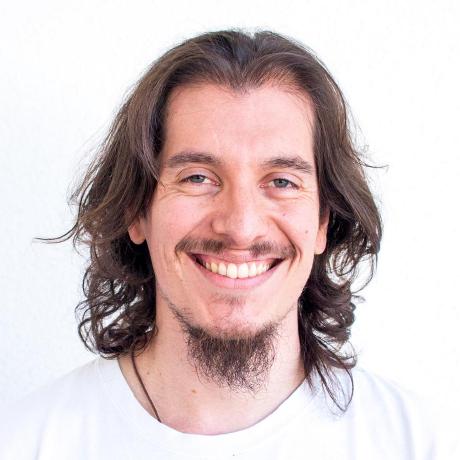 Fernando Silva
Backend Developer, DevOps
Fernando is a senior backend/DevOps specialist with a decade of experience. He is very interested in InfoSec, DevOps and Cloud administration. He spends most of his time studying these topics in order to specialize and improve his skills. On top of DevOps, his background is in Python & Ruby.
JavaScript
Flask
MySQL
PostgreSQL
MongoDB
DevOps
Kubernetes
+ 3 more
Fernando n'est pas disponible pour le moment.
Ruby
8 Années d'expérience
Python
3 Années d'expérience
Ruby on Rails
8 Années d'expérience
Amazon Web Services (AWS)
4 Années d'expérience
Expériences de projet et de travail
Remote DevOps Freelance
2018 - actuel
Coya AG (https//www.coya.com)
Interim SRE. Manage the technological infrastructure in AWS using Terraform, including service clusters, monitoring tools, centralized logging, etc.br/Code&Co (https//www.codeandco.com)
AWS auto-scalable ECS cluster setup for Ruby on Rails app (testing and production envs). MongoDB cluster setup and configuration on MongoDB Atlas. Phoenix pattern infrastructure (Cloud Formation). CloudFront CDN configuration. CI/CD pipeline on Code Pipeline. New Relic setup for monitoring. Load testing using Locust.io.
DevOps Freelance
2017 - actuel
Webtres (https//webtres.cl)
Several AWS setups, leveraging several AWS services for dockerized application environments, CD pipelines, security-oriented architectures, DB management.br/Pharedata
AWS setup for Big Data applications. Python scripting, ELK stack setup and integration with Spark (on AWS Elastic Map Reduce).br/Conectter (https//conectter.com)
Kubernetes cluster setup on Microsoft Azure. CI/CD pipeline using Jenkins and Spinnaker. Support and consultant for architecture migration (monolithic to microservice with Docker).br/Representame (https//representame.cl)
AWS setup including autoscalable cluster setup (using Docker and Elastic Beanstalk), security-oriented architecture, CD pipeline with Code Pipeline and Code Build. BitbucketS3 integration, serverless tasks, DB setup and recovery, centralized logs with CloudWatch.
IT Security Consultant
2017 - 2018
Part-time. IT security diagnostic and implementations covering sensitive data protection (at rest, in transit, static and dynamic data masking), disaster recovery protocols, patch management, secrets management, software supply chain analysis, extensive documentation.
DevOps Consultant
2017 - 2018
6 months project, part-time consultant and development. API and task automatization development (Python PostgreSql Celery). Cloud setup on Heroku before full migration to AWS. CD pipeline setup (Code Pipeline).
Senior Developer
2015 - 2017
Team management using agile methodologies. Full stack web development (Ruby on Rails, Python).br/DevOps tasks and culture defender (leveraging AWS services). Information Security evangelist, building the companys first security policy documents (both technical and nontechnical).
Lead Product Development
2014 - 2014
Full stack development for customer facing applications, mainly used for reporting. Using Python and AngularJS. Minor sysadmin tasks with cloud servers (Digital Ocean).
Software Engineer - Tech Lead
2007 - 2014
Neonline S.A., El Mercurio
Full stack development of several products and services for Grupo El Mercurio. Tech Lead for adXion online ad network (team management and lead development for Ruby on Rails app).
Ayudante de ramo 'Fundamentos de Comercio Electrónico'
2008 - 2008
Pontificia Universidad Católica de Chile
Estudio de publicaciones y lecturas asociadas a modelos de E-Commerce.
Formation et certification
Ingeniero Civil Industrial con Diploma de Especialidad en Computación
2003 - 2009
Pontificia Universidad Catolica de Chile
Licenciado en Ciencias de la Ingeniería
2003 - 2009
Pontificia Universidad Católica de Chile
Spanish
Native or bilingual
PAS TROUVÉ CE QUE VOUS CHERCHIEZ ?
Envoyez-nous un message. Nous serons heureux de répondre à toutes vos questions.