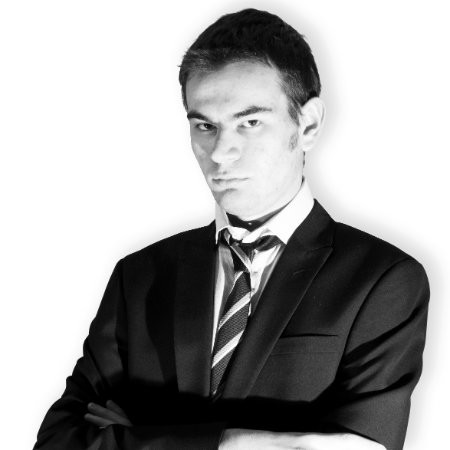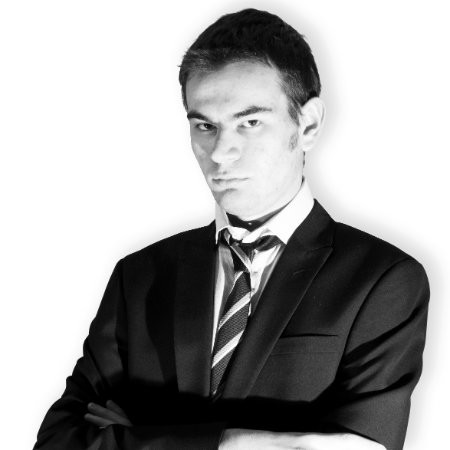 Gabriele Lanzo
Full-Stack Developer
I'm a freelance software developer and Aerospace Engineering student. I greatly enjoy taking on new challenges. Ambition, self-improvement, and a care for relationships and details constitutes a the core of my character. In the right environment I'm a good team player as well, and I really enjoy to mentor and inspire young or less experienced developers.
C
Python
Angular
Angular.js
Ionic
PostgreSQL
MongoDB
+ 26 more
Gabriele est actuellement disponible pour un emploi à temps partiel.
Engager un talent Gabriele
JavaScript
5 Années d'expérience
Laravel
4 Années d'expérience
Zend Framework
2 Années d'expérience
MySQL
6 Années d'expérience
Expériences de projet et de travail
Full-stack developer
2018 - actuel
Working as a contractor, remote based, for the UK startup Careship GmbH Working on many sides, from implementing new functions to solving every possible bug or issue in their set of applications. They offered me the opportunity to test and improve my devops skills with Docker, Serverless and AWS Technologies: (LAMP + Laravel stack + VUE apps + Docker/Serverless infrastructure)
Full-stack developer
2017 - actuel
Working as a contractor, mainly remote based, for the german startup Careship GmbH Troubleshooting and new implementations on their CRM and internal APIs for upcoming products Technologies: (LAMP + Laravel stack with VUE/Angular 1.x front-ends)
Full-stack developer
2016 - 2017
Followed all the development process that is behind product as eCommerce and warehouse management solutions, basing on top of my previous experiences Learned how to manage a complex project from A to Z, and I enlarged my interdisciplinary skills between programming languages and development phases Remastered a big CodeIgniter's based e-commerce app, which needed core improvements and enlargements, plus the development of a new set of APIs to be used by external retails applications Developed APIs as an external microservice built on top of Slim
Full-stack developer
2017 - 2017
Completely new experience, working in a team, everyday shoulder against shoulder with my colleagues Learned in terms of agile methodologies as my team is a full agile team, as well as in terms of interaction with AWS services
Back-end developer
2017 - 2017
Working on online press services Build social networks data analytics tools, authentication and authorizations services and social contents auto-tagging tools Understand the fascinating world of machine learning Worked from home with the help of communications tools and apps, allowing me to learn a lot and improve my skills, both as a developer and as a person Technologies: PHP, Laravel (v.5.4) framework, as well as in pure Python language
Back-end developer
2015 - 2016
Built software for the management of their internal material's warehouse Based management software on a web interface living on the Laravel (v. 5.1) PHP Framework Followed all the development process and built every part of the software, including the front-end and some very basic graphic-integrations Upgraded to newer Laravel versions and a distributed architecture between other locations
Firmware Developer for IoT wearable devices
2016 - 2016
Worked with Aria s.r.l., early-stage startup in the wearable devices sector Wrote code based on the Texas-Instruments CC2541 microcontroller, which comes with built-in BLE functionality
Zend Framework Developer & Troubleshooter
2015 - 2016
- Experimented with Zend Framework and other front-end Javascript technologies - Troubleshooting on big platforms managed by I-GLUE, offering new challenges
Server Back-end Developer
2015 - 2015
- Optimized, expanded, and updated the server-side software, based on the Laravel PHP framework, of their express couriers comparing website "Spedire.com" - Involved in the first phase of the code reflow of whole website, as well as in the analysis related to the development of some new software produced by the company
IBM iSeries and Android developer
2014 - 2014
- Worked on-site as a freelance consultant for a software development company based in the venetian mainland where I provided my services by developing software on the IBM iSeries servers' systems - Developed software on legacy systems, as well as putting my fingers on software built before I was even born, increased a lot my troubleshooting, code interpretation and problem solving skills - Gained experience in the large-scale distribution
PHP YII & Java Camel Frameworks Junior developer
2012 - 2012
- Worked with Telecom Italia s.p.a., the most important Italian IT and TLC company with multiple offices located in the whole Italy - Built a YII framework based user interface for user machine interaction and to create some Java's routing procedures for network communications routing based on Java Camel framework, on two different projects. - Has been an experience that allowed me to move my first steps in the work environment, and between the many systems that are used in the modern software development teams
Formation et certification
Bachelor of Science Computer Engineering
2012 - 2015
72/100 Information & Communication Technologies
2007 - 2011
Istituto Tecnico Industriale C. Zuccante di Venezia Mestre
Italian
Native or bilingual
PAS TROUVÉ CE QUE VOUS CHERCHIEZ ?
Envoyez-nous un message. Nous serons heureux de répondre à toutes vos questions.