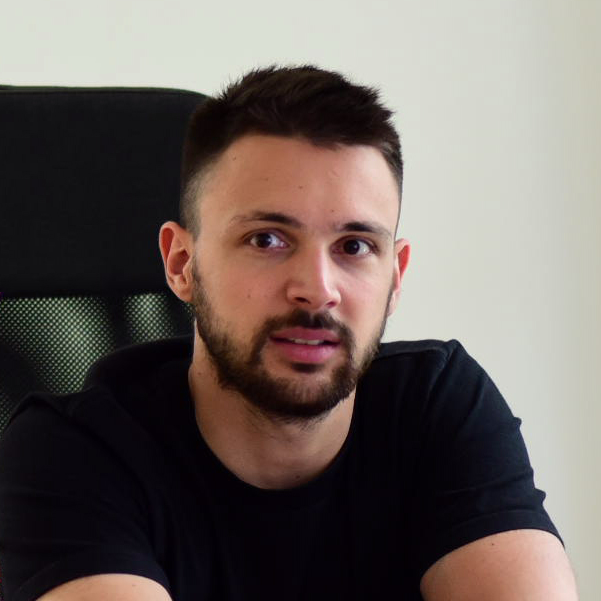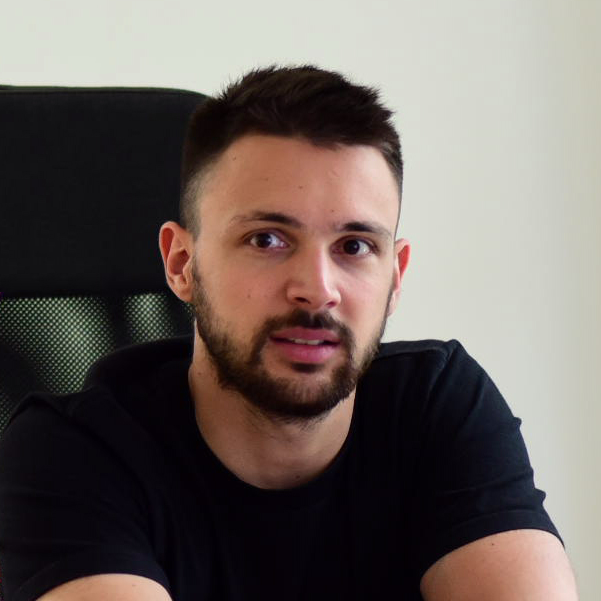 Luka Peric
UI / UX
Luka is a digital product designer and since 2014 he has been focusing on user interfaces for web and mobile applications. He has worked on a variety of projects including within startup companies, finance and transportation systems. While working as a team leader in an award-winning design and development agency his tasks included defining UX and UI, product conceptualization, branding, and animation.
Adobe Illustrator
Adobe Photoshop
Principle
InVision
UI Design
Mobile Applications Development
Logo Design
+ 23 more
Luka n'est pas disponible pour le moment.
Sketch
5 Années d'expérience
UX Design
6 Années d'expérience
Product Design
7 Années d'expérience
Prototyping
5 Années d'expérience
Web/Mobile Applications
7 Années d'expérience
Expériences de projet et de travail
Studio Bien is a design studio that brings high quality UX and UI design to digital products to clients
Clients from industries such as insurance, banking, fintech, business management and medical industries
Worked with clients to take their product ideas and turn them into a tangible design
Design services include: product branding, logo, mobile apps and web apps
Technologies: Sketch, InVision
Teaching Assistant
2017 - actuel
University of Zagreb, Faculty of Architecture, School of Design
The Faculty of Architecture in Zagreb is the oldest institution of higher education in Croatia combining instruction and research in the fields of architecture and urban design
Mentored and supervised groups of MA and BA students
Lectured students about how to design digital products for mobile and websites
Supported on project choice and process, providing guidance and resources
Design Team Lead
2013 - 2016
Infinum is an independent design and development agency with offices in the US and Europe
Promoted from Graphic Designer to Team Lead after 3 years in the company
Managed a team of 6 designers
Designed various products, web apps and mobile apps for clients
Managed people, quality control and the time frame of the projects
Delivered completed designs to businesses and startups in telecommunication, pharma, transport and medical industries
Technologies: Sketch, InVision, Zeplin, Principle
Design Academy at Infinum
The Design Academy is run by Infinum as a free 8 week training course for prospective designers
Taught the basics of screen design
Mentored the students and picked remarkable performers for internal employment positions
Students were taken through topics such as; user research, information architecture, usability testing and interactions and transitions
Experience in teaching opened up a new field of interest and employment opportunities
Graphic Design Intern
2012 - 2013
Nukleus is a full service creative agency based in Zagreb specializing in printed advertising products
Technologies: Adobe Creative Suite
Formation et certification
Master of Arts (M.A.)
2012 - 2015
University of Zagreb, Faculty of Architecture, School of Design
Bachelor of Arts (B.A.)
2009 - 2012
University of Zagreb, Faculty of Architecture, School of Design
English
Professional working
Serbo-Croatian
Native or bilingual
PAS TROUVÉ CE QUE VOUS CHERCHIEZ ?
Envoyez-nous un message. Nous serons heureux de répondre à toutes vos questions.